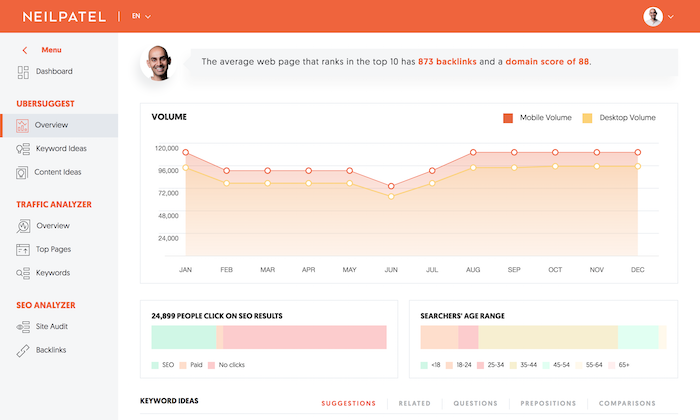 Believe it or not, I've been working on Ubersuggest for almost 3 years now.
I bought it on February 13, 2017, for $120,000 dollars as a test to see if I could get more traffic from a tool than traditional content marketing or SEO.
Since then the tool has come a long way, in which I've added tons of features that competitors charge $100 a month or even more for.
But I've finally got Ubersuggest to a point where I can start releasing features that my competition don't even have.
So before you head on…